Atlantic Coastal Welding can handle all of your welding and fabrication needs. We offer complete metal fabrication, repair work including on-location services and a full line of machine shop services including:
Welding – Mig, Tig, Arc (Specializing in Aluminum and Stainless Steel)
Shearing
½'" x 10 foot capacity Steel

¾" x 10 foot capacity Aluminum

3/8" x 10 foot capacity Stainless Steel

Bending & Forming – 230 Ton Hydraulic Press Brake
½" x 10 foot length

¼" x 12 foot length

Plate Rolling

Punching Capacity
1 7/16" diameter through 7/8" thick plate

Angle Sheering – 6" x 6" ½"
Cold Sawing, Tube Bending, Pipe Bending, Flame Cutting

with Panagraphy and Plasma Cutting
We pride ourselves in our quality workmanship and our ability to fabricate and repair virtually anything! Here are just a few examples:
Marine Products
Radar arches and Rocket launchers

Pontoon boats, Towers, Engine Block Repairs, Boarding Ladders and Cavitation Plates

Dock Boxes, Custom Railings, Rudders, Skegs, Struts and Stainless Steel Hose Reel

Automotive Products
Exhaust System Fabrication and Engine Block Repairs

Diamond Plate Truck Tool Boxes

Trailer Repairs

Home and Restaurant Products
Stainless Steel Serving Trays, Baking Racks and Cooking Hoods

Aluminum Diamond Plate Door Coverings

Security Gates and Custom Railings

Customized Logos and Signs
Call Us Today!
800-434-8265
Text Drawings to
609-618-1602
5-Day Turn Around
Available

Need it sooner?
Ask about our rush service.
Deeply Discounted Shipping Rates
FAX 732-269-7992
info@speedytanks.com
All aluminum & stainless steel
made right here in the USA.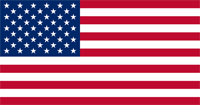 Fedex & Freight Shipping Daily
Cash & Check