Water Jet Cutting Service
Atlantic Coastal Welding, Inc. is excited to introduce our new Omax Water Jet Cutting Machine. The Omax Water Jet Cutting Machine will cut virtually any material including granite, quartz, wood, stainless steel, aluminum, bronze, copper, titanium, plastic, foam, rubber, etc. With the machine operating at 60,000psi, it can cut up to 6" of solid steel and 4" of bulletproof glass. The machine will also cut almost any design, logo, pattern, or drawing. Fabrication time is between 5 to 7 work days.
To request a quote: Give us a call 732-269-1088 or 800-434-8265 You can also fax a drawing to 732-269-7992 E-mail a dxf, cad, jpeg, .dwg or other file to info@speedywaterjet.com
Cut quality of finish you can select:
Finish #1 – Fastest cut with a rough finish.
Finish #2 – Fast cut with an unsmooth finish.
Finish #3 – Medium cut with a smooth finish.
Finish #4 – Slow cut with smooth finish. Minimal polishing needed.
Finish #5 – Very slow cut with ultra smooth finish.
No polishing needed.
Etching and scribing available for various materials.
We serve all branches of the military, industrial, commercial, and residential clients.
Cash, Checks, Visa, Master Card and Discover accepted. FedEx Ground and LTL Shipping Daily
Call Us Today!
800-434-8265
Text Drawings to
609-618-1602
5-Day Turn Around
Available

Need it sooner?
Ask about our rush service.
Deeply Discounted Shipping Rates
FAX 732-269-7992
info@speedytanks.com
All aluminum & stainless steel
made right here in the USA.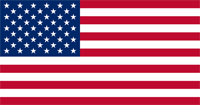 Fedex & Freight Shipping Daily
Cash & Check