Call Us Today! 800-434-8265
Text Drawings to 609-618-1602
5-Day Turn Around Available
Need it sooner?
Ask about our rush service.
Deeply Discounted Shipping Rates
Original owner proudly building tanks since 1978. 16 Butler Boulevard Bayville, NJ 08721 | 732-269-1088
Customize Your Fuel Tank. Request a Quote!
What People Say About Speedy Tanks
Atlantic Coastal Welding has over 41 years of experience building and repairing tanks for all boats
including Grady White, Mako, Boston Whaler, Sea Ray, Shamrock, Wellcraft, Bertram, Parker,
Chris Craft, Bayliner, Aquasport, Angler, Scout, Silverton & Contender just to name a few.
We take pride in making a superior product at a competitive price.
All aluminum, stainless steel and steel tanks that we build tanks out of is made right here in the USA.
We do not import any material outside the USA. All tanks are built to exceed USCG requirements.
Is your existing boat gas tank made out of .090 thick material?
Remember, the tank holds gas, not soda.
We do not make any tank out of .090 thick material. The thinnest material we use is 1/8" thick (.125).
Building a new boat and need a gas tank that meets new EPA standards?
Look no further. We will send you all the necessary paperwork including vent study forms.
All fabrication drawings will be completed by us for your approval. Click here to download vent study form. Complete and send to info@speedytanks.com
Not sure how to properly install your new tank?
Once you receive your tank, please give us a call at 800-434-8265
and we will go over how to properly install your tank.
We also have an article about tank installation.
Most after hours and weekend phone calls are answered! We are all about customer service.
If you properly install one of our tanks, it will outlast the boat, vehicle or equipment it is installed into.
All aluminum and stainless steel
made right here in the USA.

Look to Atlantic Coastal Welding as your one-stop shop for all your tank needs.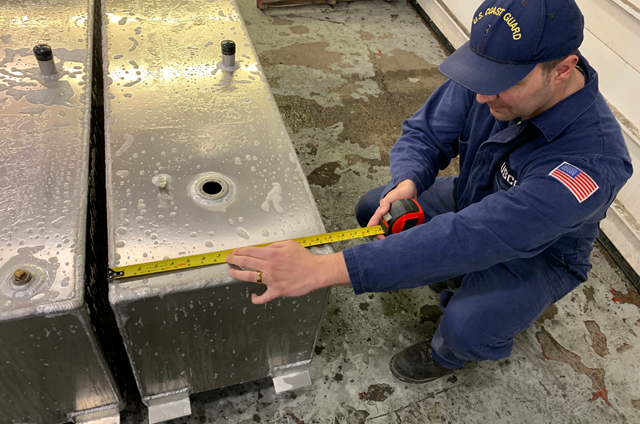 We proudly manufacture marine fuel tanks for US Coast Guard certified and inspected vessels.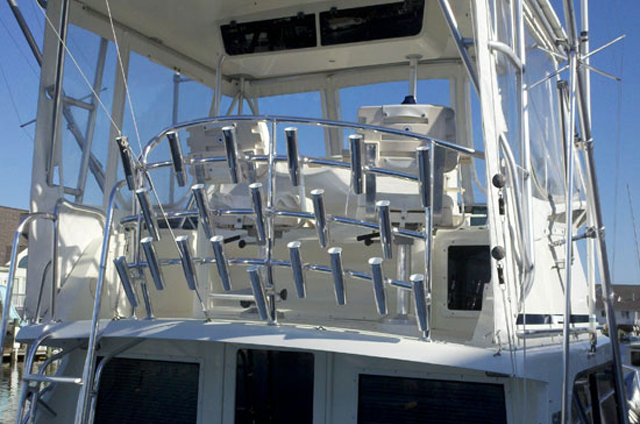 We offer complete metal fabrication, repair work including on-location services


Fedex & Freight Shipping Daily
Cash & Check