Do you have or need an odd-shaped tank?
We build tanks in any shape and size no matter how strange it may look.
Let's face it, boats are not square. Your tank may need to fit around other components in the boat, like the hull, exhaust system, the engine, etc. There are several ways we solve this problem when building a new tank. Don't stress it, this is what we do.
Send the old tank to us. We will build the new tank exactly like the old tank. If the old tank is too big to ship UPS, we can issue a pick up through our common carrier (motor freight). You would need to set the tank on a wood pallet, tie it down securely and call us with measurements of the entire package with approximate weight.
Make a cardboard or wood template of the tank. This will ensure the fits in the space allowed in your boat. Placing marks on each piece to show how the template fits together. You can draw on the cardboard or wood where you would like your fitting locations to be and which direction you would like them to face. Always mark, in inches, from the side edge and the end of the tank you want your fittings to be. (See Diagram) Then, disassemble the cardboard and ship it to us.
Take pictures. Take pictures of the space you have for the tank, showing ruler measurements on the pictures. We can make a fabrication drawing for the tank and Fax or e-mail the drawing to you to double check the dimensions and fitting locations.
Call Us Today!
800-434-8265
Text Drawings to
609-618-1602
5-Day Turn Around
Available

Need it sooner?
Ask about our rush service.
Deeply Discounted Shipping Rates
FAX 732-269-7992
info@speedytanks.com
All aluminum & stainless steel
made right here in the USA.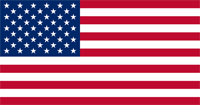 Fedex & Freight Shipping Daily
Cash & Check